Top 20 places to visit in Gangtok (2022): Gangtok , the capital and the largest town of the Indian state of Sikkim . It is also known as the land of monasteries due to a presence of vertiginous number of monasteries it house. It has emerged as major , Buddhist pilgrimage center. In India that you cannot afford to miss . It is one of the best hill station holiday destination to visit in India.
Lets explore , some of these top places to visit in Gangtok 2022
Enchey Monastery
Tsogmo lake
Nathula pass
Seven sister park
Khecheopatri lake
Flower exhibition centre
Hanumantok
Gangtok ropeway
Lal bazzar
Saramasa garden
Kabi longstock
Gunjang Monastery
Tashi Viewpoint
Reshi Hotspring
Rumtek monastery
Ganeshtok
ENCHEY MONASTERY 
The monastery is built on a stunning ridge of hill above the Gangtok city to its north-east .The monastery was first built in the 1840s by the eigth chagyol and as a result of which Gangtok as the small helmet became a pilgrimage place. The monastery is topped by a shinning golden cupolar.
TSOGMO LAKE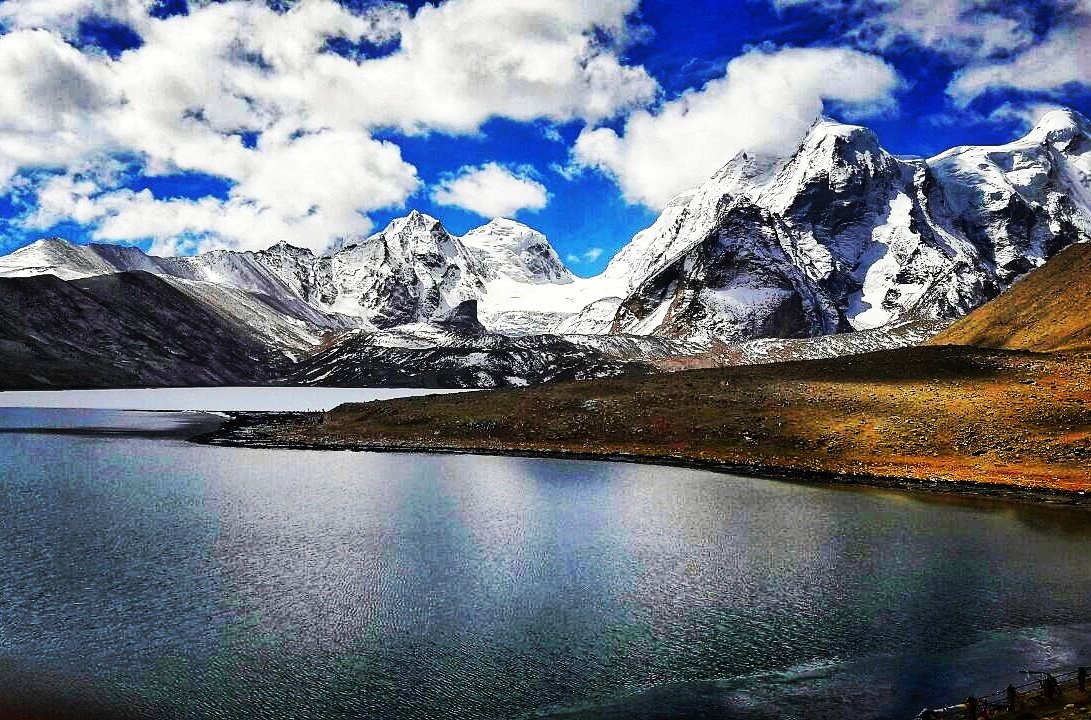 Tsogmo lake also know as changu lake , it is located 35km from Gangtok and at an altitude of 12000 ft .Embedded in steep and rugged mountain terrain . One must spend more time here and soak in the serene beauty of lake and its surrounding.
NATHULA PASS

It is located at a distance of 56km from Gangtok. IT has historical signifance because it is only a pass from where old silk route is operate before 1961 before indo-china war is broke.A glacial lake encircled with high mountain peaks and flowery meadows gives a beautiful view to a visitor.
SEVEN SISTER WATERFALL
Seven sister waterfall is located on the lachung highway around 32km away from the Gangtok. Here , waterfall plunges down in seven stage out of lush green vegetation plastering the rugged cliff.
KANCHENJUNGA
It is the third largest highest mountain in the world. It is located eastern part of Nepal on the border of sikkim .It is sacred entity in Sikkim . However Gangtok has many points from where one can have a superb view of the snow covered peaks.
MAGNAN
It gives the tourist as the base station from where they started treks and tours to other part of the district .It is also developing into a tourist hotspot because of the heartbreaking view of kanchenjunga range. In december , a three days of music festival is organised here a presentation of a traditional culture songs and dances and a food festival.
BANJHAKRI RAINFALL
Banjhakri rainfall is a natural rainfall sourced from spring at a higher elevation .It is near Gangtok 4km-5km away from it in the state of Sikkim . Here ban means forest, jhakri means healer.
HIMALAYAN ZOOLOGICAL PARK
It is about 6kms from Gangtok town , the entrance at the zoo is at the end of a short pathway opposite to Ganeshtok . The unique feature about the zoo , here the animal is kept on their natural habitant . Animal available in the zoo include RED PANDAS, HIMALAYAN BLACK BEARS, SNOW LEOPARD etc
FLOWER EXHIBITION CENTRE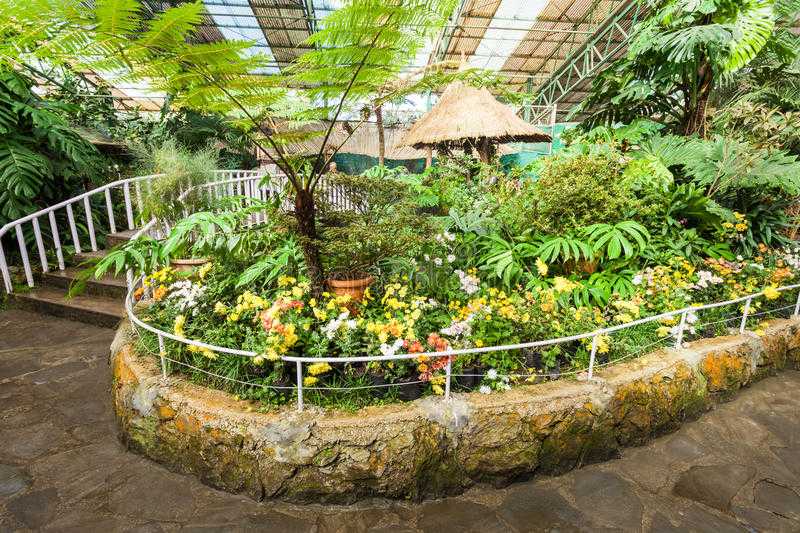 It is situated in Gangtok beside ridge park . It showcase flower from the different part of sikkim where a wide variety of orchid are kept. If you love a flower or you are floriculture then an hour or two will be passed in the blink of eyes . one will find the flower like GLADOLIA, CINERARIA , POWDERPUFF LILY , CELOSIA, and many more.
HANUMAN TOK
This temple is located around 11km from the city of Gangtok on the branch road of Gangtok- NATHULA highway at the upper reaches of Gangtok , this temple is dedicated to lord Hanuman.
GANGTOK ROPEWAY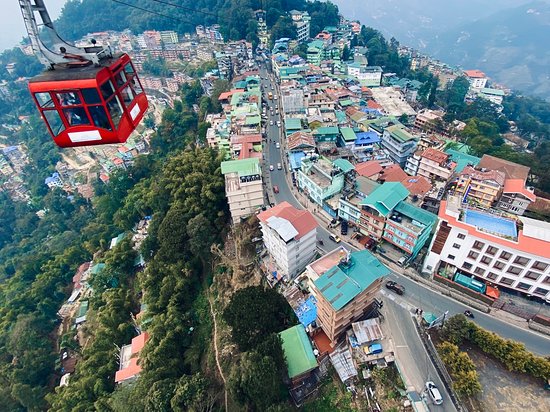 Gangtok ropeway (double cable zig back) was started in 2003 , starting point of the ropeway is deoralli bazzar . The visitor can have a beautiful view of full Gangtok while having the ride of ropeway.
LAL BAZZAR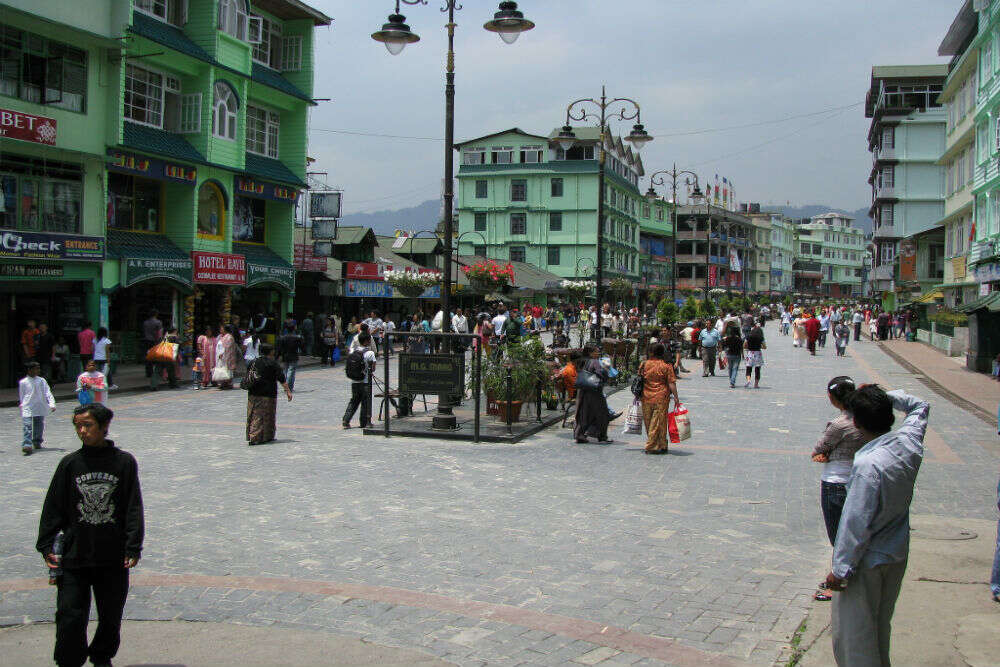 It is one of oldest shopping street of Gangtok near mg marg . It is also know as the soul of sikkim 's kitchen (READ ABOUT FOOD). It is an open area market full of shops and named after J.LALWHA was the king of sikkim
SARAMSA GARDEN
It is located in the 14 km east of Gangtok , between the hil slopes of Gangtok and Pakyong on nh-17. It is known for cultivating the medicinal plant (ipecavanha). It is ideal for leisure , recreation, and picnic.
KABILONG STOCK
It is created around 17km from the Gangtok . It is the unusal gem of Sikkim even it has some prominent historical significance . It is in the spot where a friendship treaty was signed between chef lepcha and bhutia chef . It is one of the most popular destination in Gangtok.
GUNJANG MONASTERY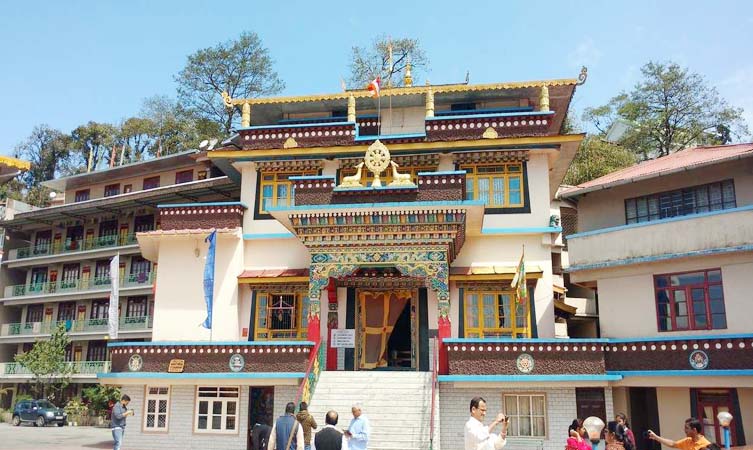 Gunjan monastery is present in the Gangtok, very near to tashi view point . It gives 180 view of Gangtok at distance of 8km from snt bus station  . It was established bt Tingkye Gunjang Rimpoche in the year 1981. It is holly place , fromwhere the 62 buddhist priest is available.
ALSO READ –ABOUT A TRADITIONAL DRESS
TASHI VIEWPOINT
It is located at the 8km away from centre of Gangtok . From here , one can get a view of the magnificent Mount Sinilochu and Mount kachenjunga along with the perfect view of snow covered peak of both the mountain . This place name after the name of Tashi Namgyal .
RUMTEK MONASTERY
It is a goma located in the indian state of sikkim near the Gangtok . It is also called DHARMA CHAKRA CENTRE as it serve as one of most important seats of the kagyu (BLACK HAT) sect of tibetan Buddhism. It is the seat of the karmapa lama, the third largest monk in the tibetan Buddhism.
GANESH TOK
It is situated in the gangtok at a top of hill with the altitude of 6500m. It is a small temple of lord ganesh . It is built by the shri appabapant . It gives a panoramic view of the snow dusted Kanchenjunga hills and the Gangtok city to the visitor . As many of the colourful flags present here resemble as a rainfall.
ALSO READ – SIKKIM TOUR PACKAGES