Cuisine of Sikkim
Sikkim Food: Sikkim, the second smallest state in India is the land of shining glaciers, enchanting waterfalls, mesmerizing rivers and valleys, and vast green landscapes covered with exotic, aboriginal wildflowers.
Home to Kanchenjunga, the second-highest mountain peak in the world, Sikkim attracts tourists from all around the world each year and is a one-of-a-kind holiday destination. There is no end to the number of memorable tourist destinations in Sikkim. A few of the other attractive features of Sikkim include its undisturbed valleys and a vast variety of vegetation. While Sikkim has a peaceful environment and five climatic zones, the people of Sikkim are exceptionally friendly and welcoming.
With its rich cultural heritage, the cuisines of Sikkim are also very nice. When in Sikkim, one should also spend some time trying out the aboriginal cuisines of Sikkim, beyond sightseeing.
Since Sikkim is bordered by Nepal, Bhutan, and Tibet, the neighbouring regions have left an unmistakable impression over the cuisines of Sikkim. Sikkimese cuisine involves a range of foods, including soups, stews, dumplings, vegetables. This gives rise to some exceedingly delicious dishes! While a few Sikkimese dishes are sweet, a few are salty, spicy, or sour. Sikkimese cuisine needs to be tried to be believed.
Another catchy fact about Sikkimese cuisine is that a tourist is sure to come across a range of organic foods when in Sikkim. Locals have a preference for organically grown fruits, vegetables, and dairy, produced by local farmers. This makes the Sikkimese cuisine unique. The flavours and ingredients that we come across in Sikkimese cuisines are not available in any other part of India!
Hence, when in Sikkim, tourists should make it a point to visit local eateries, restaurants, and cafes, and try out the Sikkimese dishes. They are a representation of the true flavours of the state!
Let's take a look at a few of the most popular foods in Sikkim:
Thukpa
Thukpa is an exceeding popular local food in Sikkim. While being exceptionally delicious, it is very nutritious as well. It is available in both vegetarian and non-vegetarian varieties. One has a choice at going for vegetable Thupka, or egg and meat Thupka. The most frequently used meat for Thupka is chicken.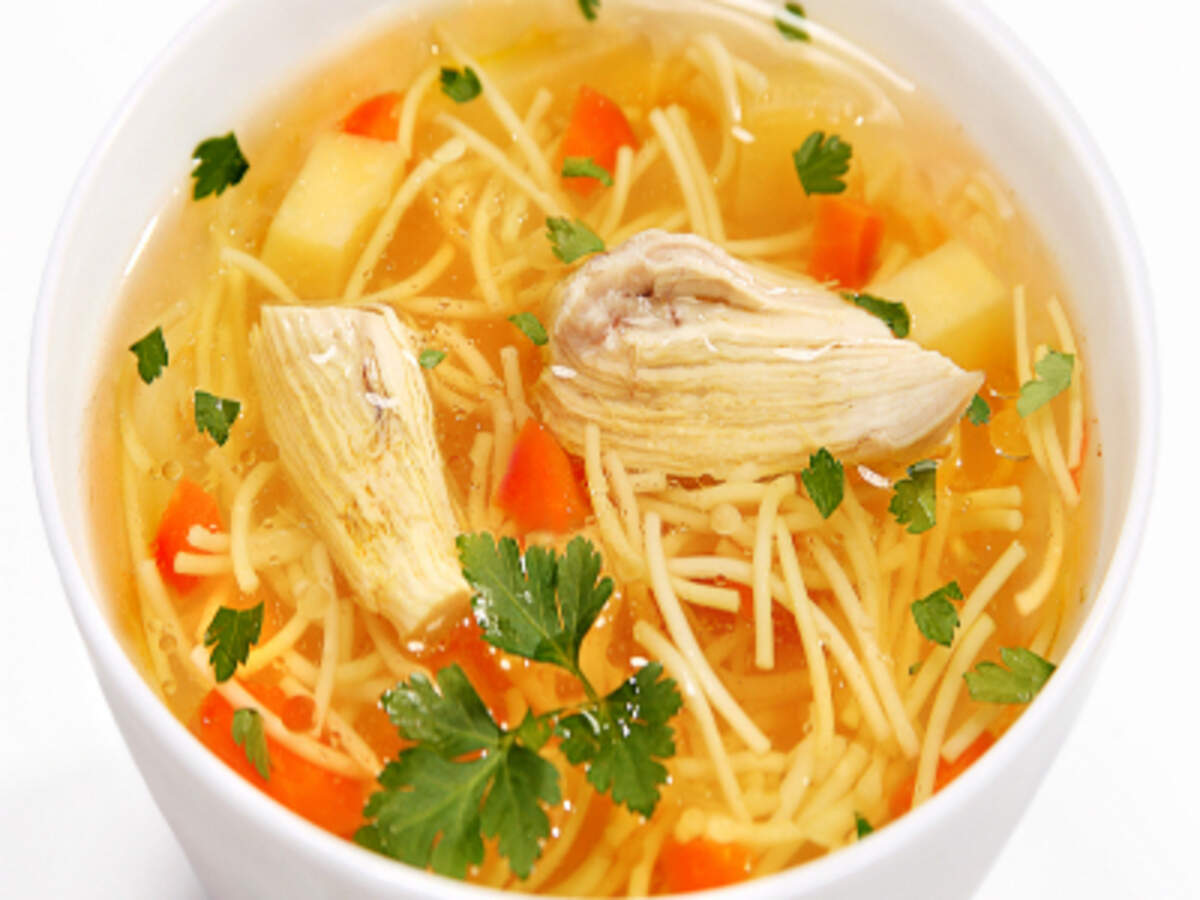 The catchy feature about Thupka is that resisting a second serving is often difficult. Thukpa is characteristically going to look like a huge bowl filled with noodles and soup. Alu Thupka, sometimes known as potato soup noodles is also exceedingly popular. Thukpa is frequently garnished using finely chopped carrots and cucumbers, green chillies, coriander leaves, and chopped onions.
Sel Roti
Sel roti is among the most adored and popular dishes from Sikkim. Sel roti is primarily a Nepalese dish but is nowadays exceedingly popular in Sikkim.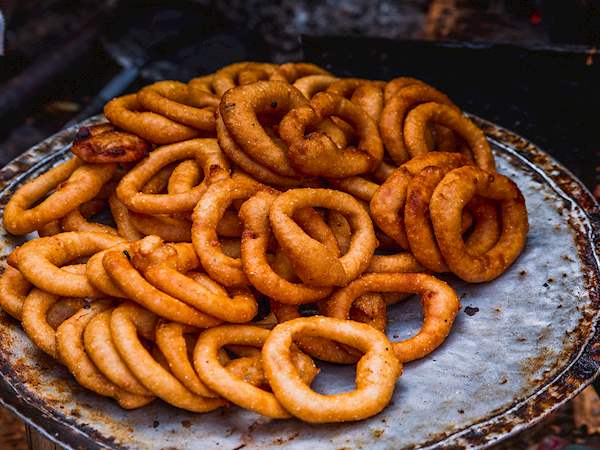 Sel roti is made using rice flour which is characteristically created at homes. When the flour is mixed with water, it forms a paste. Cardamom, sugar, and other spices are then added, based upon a consumer's taste. The paste is then put in a ring shape, and deep-fried.
Sel roti is considered a delicacy in Sikkim. It is made on all celebratory occasions, such as weddings, and served alu dum, which is potato curry. One can try out Sel roti by visiting an eatery in Sikkim.
Phaley
Phaley is one of Sikkim's other favourite foods. Phaleys capture tourists' liking as well.
Phaleys have similarities to momos. However, unlike momos, Phaleys are fried and not steamed.  Flour dough is the key ingredient for making Phaleys. The flour creates thin bread, which is then filled with chicken or vegetables.
Next, Phaleys are folded nicely into a semi-circular shape and deep-fried. While Phaleys are crispy on the outside, they are juicy on the inside.
Based on widespread demand, a range of alternatives have been introduced among Phaleys. A few of the variants have tofu and cheese as fillings. Phaleys are as popular as thukpas and momos in Sikkim restaurants.
Gundruk
Gundruk is among the most popular foods in Sikkim. The key ingredients of Gundruk are radish leaves, cabbages, and mustard leaves. The leaves are washed and then slightly dried. They are then stored in an earthen pot and fermented for some weeks.
Gundruk is then extracted from the earthen pot and dried. Gundruk is characteristically going to taste sour but is delicious. Gundruk also forms a key ingredient for several soup recipes from Sikkim. The soups are created using spices, ginger, tomato, onions and Gundruk, and sometimes chillies. They are then served with dishes such as rice. Gundruk is known to keep the body's metabolism healthy.
Sinki
Sinki is another famous Sikkimese dish and has similarities with Gundruk. The key difference between sinki and gundruk is that sinki is made using radish taproots. First, radish roots are chopped. They are then put into bamboo. Next, they are pressed over with straw.
Then, for around a month, straw and vegetation are used for covering them. Sinki stays fresh for up to a year. It can be used for making soups and stew. When in Sikkim, sinki soup is an absolute must-try. Sinki pickle is also consumed with parathas.
Kinema
Kinema is a high protein food much preferred by vegetarians. Soyabeans are the key ingredients of Kinema. When they are boiled and fermented, they get a sticky flavour.
When Kinema is cooked, pungent flavours are emitted from the beans. In Sikkim, kinema is served with rice for a great dish. Since soyabeans are sun-dried, they have an entirely different flavour. Kinema is frequently consumed by Sikkimese people.
Bamboo shoot curry
Bamboo shoots are edible when they are chopped early. Bamboo shoot curry is an important part of the local Sikkimese cuisine. While the localites savour the dish, tourists have also grown very fond of it. Fermented bamboo shoots are used for making the curry.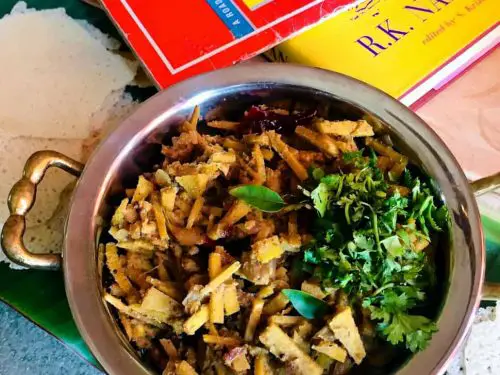 The Sikkimese calls bamboo shoot curry as tama curry. They add turmeric powder to the preparation, which gives rise to a typical flavour. Bamboo shoot curry is frequently consumed with rice.
Gorkhey Chutney
Gorkhey chutney is a side dish served with meals. While it has a simple recipe, the end result is delicious. Spices, green chilies tomatoes, and onions are used for making gorkhey chutney. In some cases, cottage cheese is one of the ingredients.
ALSO READ – TOP 20 PLACES TO VISIT

ZippiTrip is a best travel-agency & tour packages for Darjeeling & Sikkim For Tour Packages Enquiry Please Call Us at Given Number
Contact Info